Travel News and Events in Portugal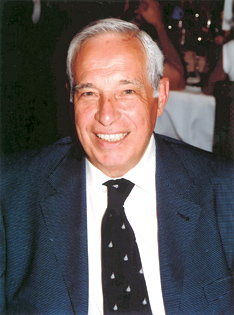 First let's recall that we live in a period of worldwide communication and that English is a language spoken by over 508 million people, besides being the most common foreign language used to do business and communicate at international level. And by the way, Portuguese is the 8th language most spoken by over 260 million people.
Our new online section is written in English to attract more travelers to Portugal looking for news and events.
EXPERIENCE – Publituris launched in 1973 its first English edition to reveal interesting trade news about favorable options in Portugal to international holiday operators and exhibitors at the main trade-shows and gatherings of sellers and buyers of holiday programs. I was its first editor.
Today, there are thousands of travel sites with similar purposes feeding all tourist sources. Portugal, alone, has 308 council bodies, most of which wish to attract more foreign visitors and tourists which is a difficult task both for enterprises engaged in promoting such scattered villages and treasures, as well as for travelers looking for uncommon destinations and events. Just like the old chemists and local shops have closed for lack of business, so have old travel agents and taxi drivers. Internet and smart phones have replaced a lot of personal knowledge interchange.
PORTUGAL'S TOURIST MAP – Tourist Information Offices have been reduced from 19 to seven tourist boards, namely: 1 – Porto and North Region, 2 – Central Portugal – also known as Beiras –, 3 – Greater Lisbon, 4 – Alentejo–Ribatejo, 5 – Algarve, 6 – the two main islands in Madeira, and 7 – the nine Azores islands.
Regional sites find it difficult to regularly cover some promotional events.
SUBJECTS OR LOCATIONS – Better than the geographical pattern used so far, we believe that international travelers look for holidays or short breaks in destinations featuring events which match their sports, arts, dances, shows, singing, tradition, historic commemorations, or simply the works of most popular occupations, like fishermen, cobblers, saddlers, embroiders, seamstresses, cooks, tin-platers, which we still find in the countryside. In fact today's trends also lead travelers to old customs in different countries.
Almost every municipality is proud to show their own anchor and to organize celebrations, almost every month or season, and to welcome visitors from everywhere. However, there are sports, musical, cultural, natural, and historic events, on small sea, river, and rural villages, which require independent and reliable website to become better known across seas and clouds.
Up to now, incoming travelers look for surprising stories about beautiful sea, mountain, or rural places.
GREATER LISBON – Lisbon holds the 23rd position of the TOP25 Popular Travel Destinations by Trip Advisor.
So this is the time to improve this ranking, as the top choice is Istanbul, in Turkey, where there have occurred lately some dangerous terror attacks.
The ranking is: No 2 Rome, 3 London, 4 Beijing, 5 Prague, 6 Marrakech, 7 Paris, 8 Hanoi-Vietnam, 9 Siem Cambodia, 10 Shangai, 11 Berlin, 12 New York, 13 Florence, 14 Buenos Aires, 15 Barcelona, 16 St Petersburg, 17 Dubai, 18 Chicago, 19 Cape Town, 20 Bangkok, 21 Budapest, 22 Sydney, 23 Lisboa, 24 Chiang Mai Thailand, and 25 San Francisco, California.
LISBON CITY – Being Portugal's capital, and with its port and airport, the city and surroundings attract the main international tourist flows. The official incoming tourism site is VISIT LISBON.
Our project is independent but different, and it begins with an update review about Lisbon's 10 main tourism axis.
Each month we will feature a deeper insight article into different areas and coming events in Portugal. Lisbon will be sharing the space with other Portuguese destinations holding events and issuing news of interest to international travelers.
The idea is to show how easy it is to learn and enjoy your stay and choose the best events in Portugal popular areas for sightseeing, and entertainment.
As Lisbon is the number One tourist destination, its today's feature, starting naming the 12 main areas and routes with impact on visitors:
1 – o Baixa-Chiado-Bairro Alto; 2 – Principe Real-Liberdade-Castilho; 3 – Amoreiras-Edward VII-Saldanha; 4 – Campo Pequeno-Campo Grande-Luniar; 5 – Alameda-Areeiro-Telheiras; 6 – Alvalade-Chelas-Airport; 7 – Parque das Nações-Beato; 8 – Alfama-Castelo-Graça; 9 – Anjos-São José-Santana; 10 – Cais do Sodré-Santos-Alcântara; 11 – Estrela-Lapa-Monsanto; and 12 – Belém-Ajuda-Algés.
In a forthcoming feature we will write about each special qualities of these areas.
ANCHORS AND EVENTS – Yellow tramcars are a top attraction, travelling everyday miles from west to east, providing interesting tours. Mobility wise there are two main hubs in the tramway lines: in Commerce Place (the seat of ministerial offices and charming esplanades), and in Estrela Place (a smart residential and diplomatic area with its beautiful basilica).
The fabulous Tagus Estuary is another attraction, being one of the largest European ports with eleven fishing and residential villages and towns on both banks. There are tours for all tastes, like cruising from the Tagus into the Atlantic, or driving on two bridges to the South bank, or motor-coach and private car-tours. And there are over 40 museums to visit.
Monsanto Park is the city's lung. There are four football stadiums, many marinas, and a new belvedere opened on April 29th at Amoreiras Tower, allowing an unmatched 360 degrees view of the city and surroundings from over 500 yards height.
Most world cities attract visitors just to one or two main districts, but Lisbon has over ten tourist resorts with different cultural, historical, arts, sports and typical attractions, suggesting that everyone may plan visits to the residential communities holding personal interests. The visits may be on foot, by car or tuk-tuk (imported from the old oriental rickshaws), at your own time and pleasure, or taking the organized tours available with hop-in bus stops on the main roads.
Esplanades in Lisbon are famous, but that of the Swiss Café in Rossio Place is the oldest and attracting local residents and foreign tourists. The City Council has just decided that esplanades should close at midnight.
TALL SHIPS RACE IN LISBOA – The first great yachts and training ships are expected on July 22, and will be leaving on July 25. A good time for sea lovers to visit us.
Aviation lovers may see until July 3 an interesting exhibition at Lisbon Casino, in Parque das Nações, about Portugal's Military Aviation, recalling Gago Coutinho's and Sacadura Cabral's first historic flight in 1922, Lisbon-Rio de Janeiro on a naval sea-aircraft. During May all universities feature the academic students' weeks in their towns.
Coming June the month of the most popular Festivals: Saint Anthony's IS celebrated in Lisbon on the evening of the 12th, but there are parties until St. John's Day, the greatest in Oporto, on the evening of the 28th, with music, food, and drinks. The first Summer Musical Festival, the Nos Primavera Sound takes place in Oporto on June 9 to 11th.